Ammonia Gas Health & Safety Training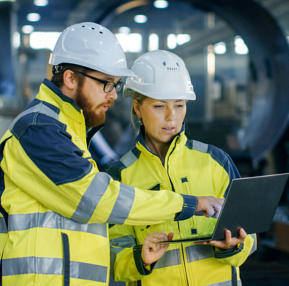 The recent Ammonia Safety training conducted by Scott Melton from ASTI was a tremendous success. There were over 330 participants from all across Alberta. They all got a high level of education and insight on Ammonia safety and we are sure that all of the participants are better off and safer as a result. Multigas is committed to working with ASTI and bringing education and awareness to as many people in Canada as possible so that they can go home to their families at the end of the day.
Multigas is here to help you with any gas detection needs including Ammonia (we have been in the life safety business for over 30 years and we take it very seriously). Estimators have over 25 years of experience with gas detection and will help you with design and required specifications to keep your people and the public safe. A properly installed and working gas detection system will warn people of any potential danger. Our Technicians are factory trained and certified; this guarantees and ensures all our work.
Ammonia Safety Training Days 2023
On behalf of the Ammonia Safety & Training Institute (ASTI), Multigas is happy to be hosting a new series of Ammonia Days. Multigas Detection invites you to attend.
Edmonton Safety Day
Mon, March 27, 2023, 7:30 AM – 4:00 PM MDT
Coast- West Edmonton Hotel 18035 Stony Plain Road Edmonton, AB T5S 1B2
$100 + Taxes and Fees
Lloydminster Safety Day
Tue, March 28, 2023, 7:30 AM – 4:00 PM MDT
Border Inn & Suites – Lloydminster 5411 – 44 Street Lloydminster, AB T9V 0A9
$100 + Taxes and Fees
Lethbridge Safety Day
Thu, March 30, 2023, 7:30 AM – 4:00 PM MDT
The Sandman Signature Lethbridge Lodge 320 Scenic Dr S Lethbridge, AB T1J 4B4
$100 + Taxes and Fees
Calgary Safety Day
Fri, March 31, 2023, 7:30 AM – 4:00 PM MDT
Best Western Plus Port O'Call 1935 McKnight Blvd Calgary, AB T2E 6V4
$100 + Taxes and Fees
Attend any day of your choosing or all if you desire.
This training is intended for anyone and everyone – those who live near, work with, or respond to ammonia or other hazardous chemicals and in particular EMERGENCY RESPONDERS. This in-class, conference style presentation will cover the following topics:
Strengthen the Tripod: Industry, government, and public safety
Value of prevention, protection, and preparedness
Understand hazards, mitigate risks, and prepare for threats
High points of risk management and process safety
Evacuation, decontamination, and medical care
Life safety and set control zones
Conditions – Actions – Needs (C.A.N.) size-up report
Value and use of chemical protective clothing and equipment
Challenges of rapid entry rescue
Emergency shutdown procedures
Plant command and control plan
Integrating Industrial response with public safety command
Readiness to engage the hazmat tech team
Terminating command, initiating recovery, and restart
For more information, go to Multigasinc.com Safety & Training page
or send an email to Ammonia Safety Training Days